Make It Monday with Storybook Occasions
Hello and welcome back!
I'm going to try some theme days to keep my blogging more regular. Make It Mondays will be when I recreate a card; perhaps from one of the current catalogs, or the Fun Stampers Journey blog, or maybe even from one of the sources that are given to Journey Coaches for class ideas and inspiration.
Today's card is from the latter category. Each month coaches are shown 4 cards that they can use for anything. Supplies, dimensions, and detailed instructions are included for each card. How cool is that? As a company, FSJ does a superior job in providing tools, training, and support to all of their coaches. We are all better together.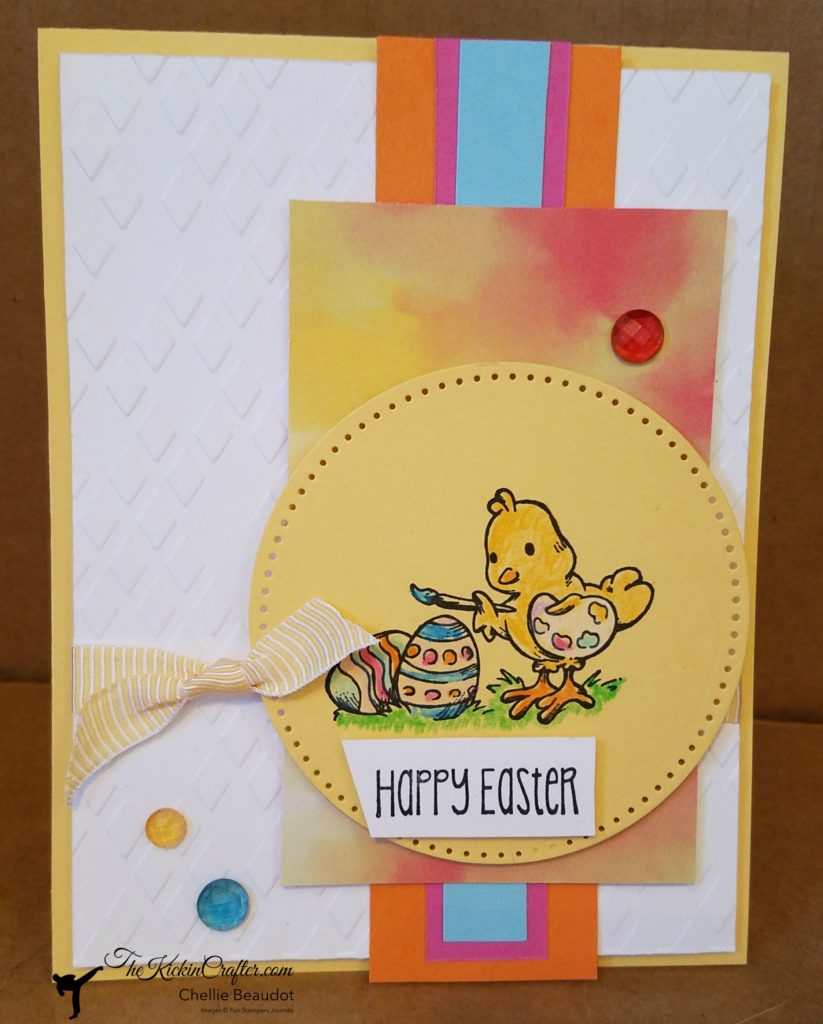 Isn't it darling? This card features the Storybook Occasions stamp set in our current mini catalog. I love the bright springy colors and the ease with which this card came together. The other images in this stamp set are equally sweet, and the greetings cover many different occasions. Check it out at www.funstampersjourney.com/chelliebeaudot.
Thanks for stopping by today! See you again soon.
Chellie