March Comes in Like a Lion…
…or so I've always been told.
Hello and welcome back!
So what is it about March that folks say makes it come in like a lion and go out like a lamb? The weather? Yeah, not so much here in Wisconsin. Snow, wintry mix, and freezing rain are pretty much the norm throughout the month and sometimes well into April.
But how about the March promotions going on over at Fun Stampers Journey? You've got the opportunity to take advantage of some great deals and I'm not lion! *groan*
Okay, okay, onto the fun:
The theme is "over the rainbow" and the featured products all have to do with colors, stars, hearts, clovers. Kinda sounds like a bowl of Lucky Charms cereal, doesn't it?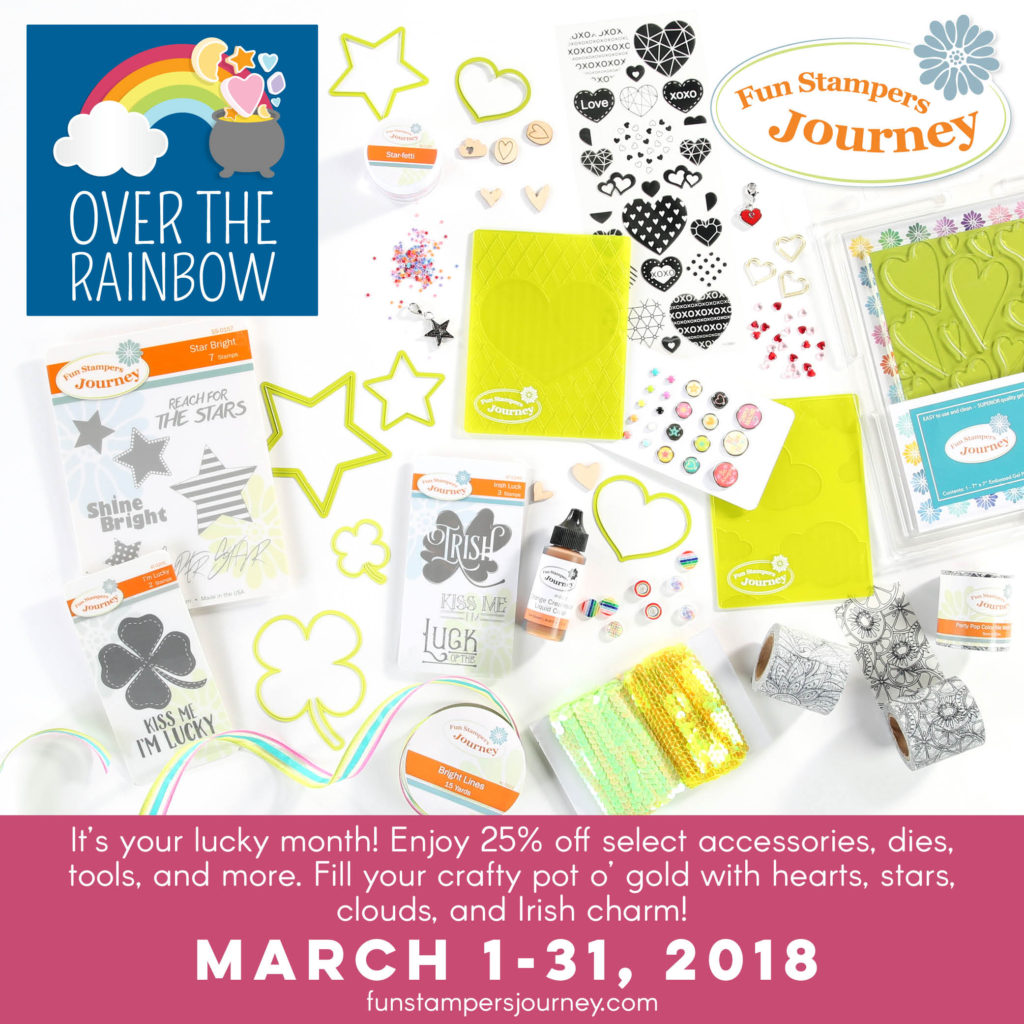 Click here for the list of SKU numbers and prices.
An order of just $200.00 will get you this adorable bag: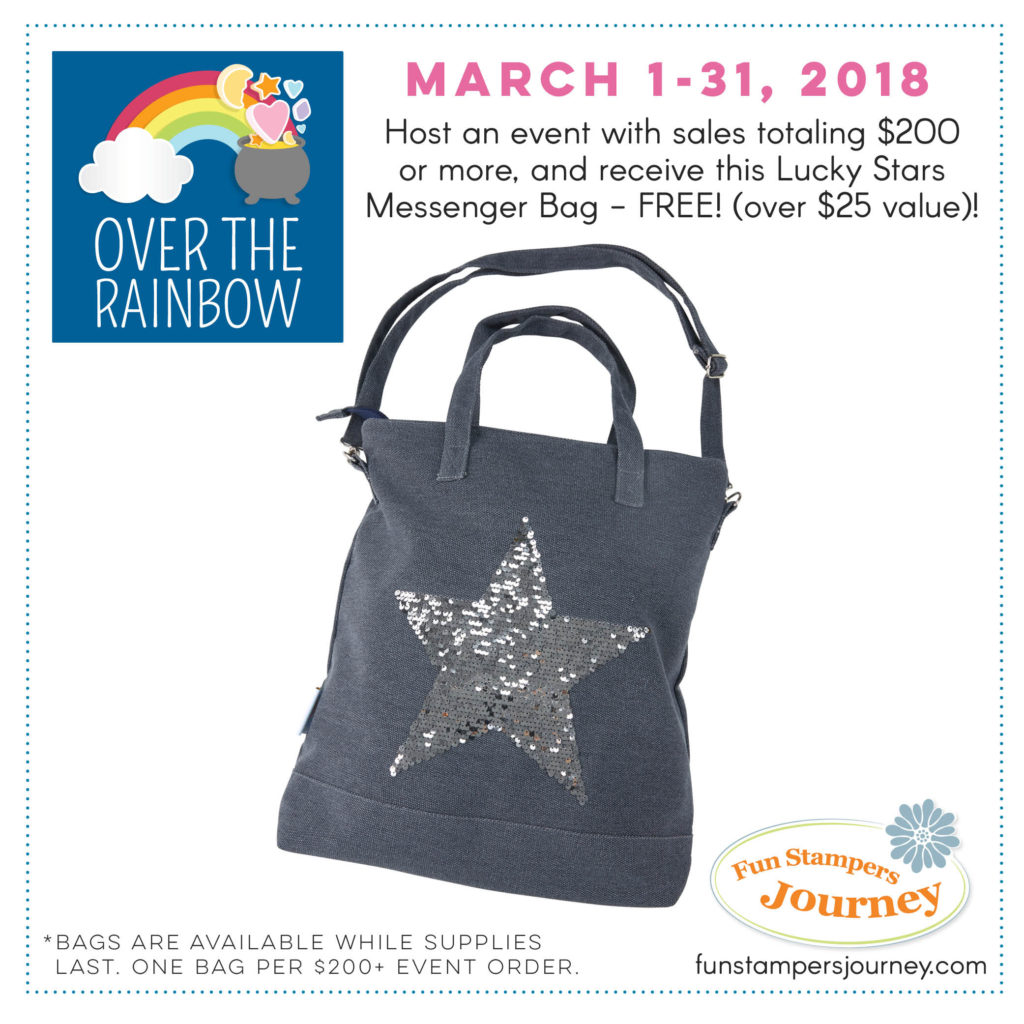 So what are you waiting for? Head over to my online store and stock up on your favorites. Find me at funstampersjourney.com/chelliebeaudot. Want to get some friends together and see what the fun is all about? Shoot me an e-mail: [email protected]. I'd love to party with you!
Thanks for stopping by!
Chellie