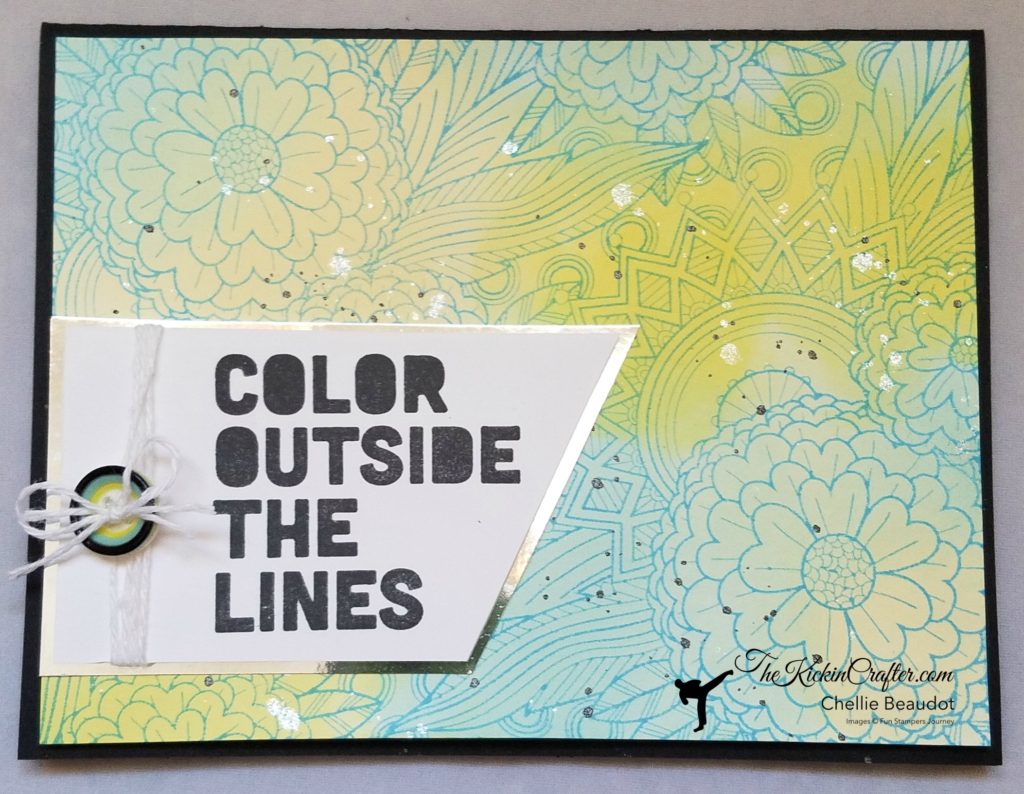 Hello and welcome! I recently attended my first FSJ Convention and let me tell you; it surpassed any convention experience I've had and completely blew me away. This company is truly about people and relationships. They treated us like Hollywood stars at the Oscars. No expense was spared to make sure we were comfortable, fed, and entertained every day. I believe we got our registration fee back in food alone!
Along with the food and fun we had the opportunity to take classes on various aspects of our business. And we had a make n' take session. These sessions were a hands on class showing us new products and techniques.
For this card we diluted some of our liquid colors with a bit of water, and applied each color in overlapping circles with sponge daubers. After letting the color dry, we stamped the large background stamp, Flower Tangle, onto the colored layer, and then flicked with some black licorice and sparkle silks for added pops of color. Is that cool or what?
Flower Tangle can also be colored in using pencils or other coloring mediums. Me, I'm don't have the patience for that much coloring. It's more Zen for me to whip it together like this.
The sentiment is from the new stamp set called Color Pop. It was given a bit of pizzazz with this cute button.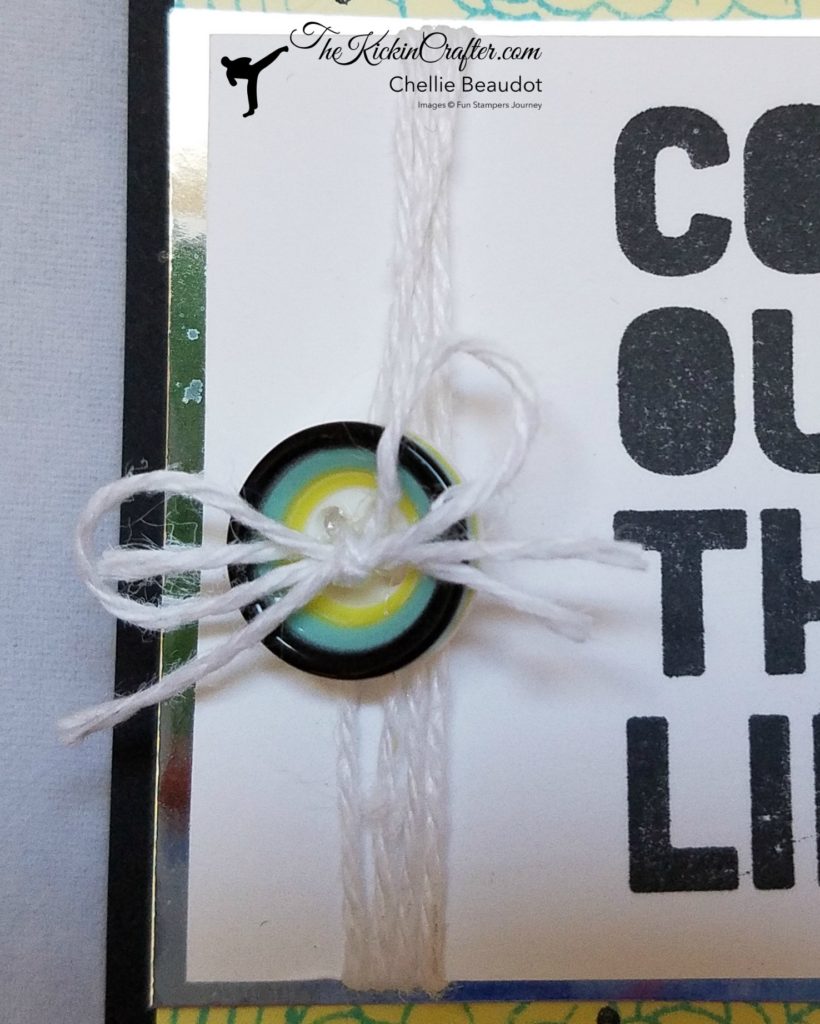 I love how these little accents can really add a visual statement and so much charm to an otherwise meh element.
I'll be showcasing other projects from Convention in the coming days so be sure to stop back. Also, in case you haven't heard, our new Annual Catalog went live on July 1 and is now available. If you'd like to view it online, click here. Want your own copy? No problem! If you've spent $150.00 with me this year, I will mail one to you. Else, just send me $7.00 via PayPal to [email protected] to cover postage and I will get one to you. Unfortunately, this is for US residents only at this time.
Make it a great day!
Chellie