Join My Team
Join My Team
Are you thinking about joining Fun Stampers Journey but really don't know where to start?  Well you've come to the right place, I'm happy to guide you through your decision.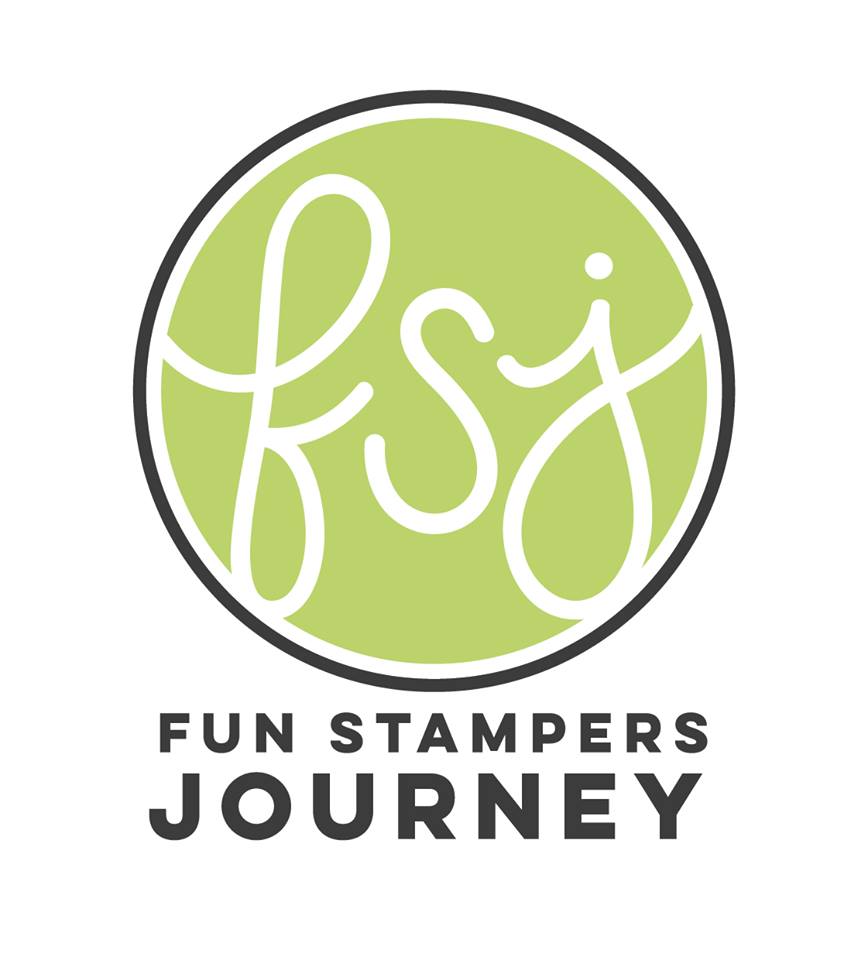 Selecting the right group to join with the right leader is a very important decision. The support of your upline (that would be me!) can be an important factor in the success of your business.  You want to be sure your upline is going to be able to meet your needs.  I am also part of an amazing nationwide team that you will have access to.
As a long time direct sales consultant, I know what it takes to set and achieve goals.  Whether you want to enjoy Fun Stampers Journey as a hobby, pay off a bill or two as a business Coach or be a full time career Coach, I am confident that I can help you set and reach your goals.
When you sign up, I will give you access to our private Facebook Page.  That is where you will find business ideas and tips that will make your business successful, team sharing, exclusive projects and updates.  Our team Facebook page ensures you receive the latest Fun Stampers Journey news, product and promotion information and networking with other Coaches doing the same thing you are.  You couldn't ask for a better support system!
Our team is a nationwide, mostly virtual group of friendly Coaches from all across the United States. If you are local to area, you are invited to attend our in-person meetings.  Out of state? No worries, you're included in our virtual team meetings.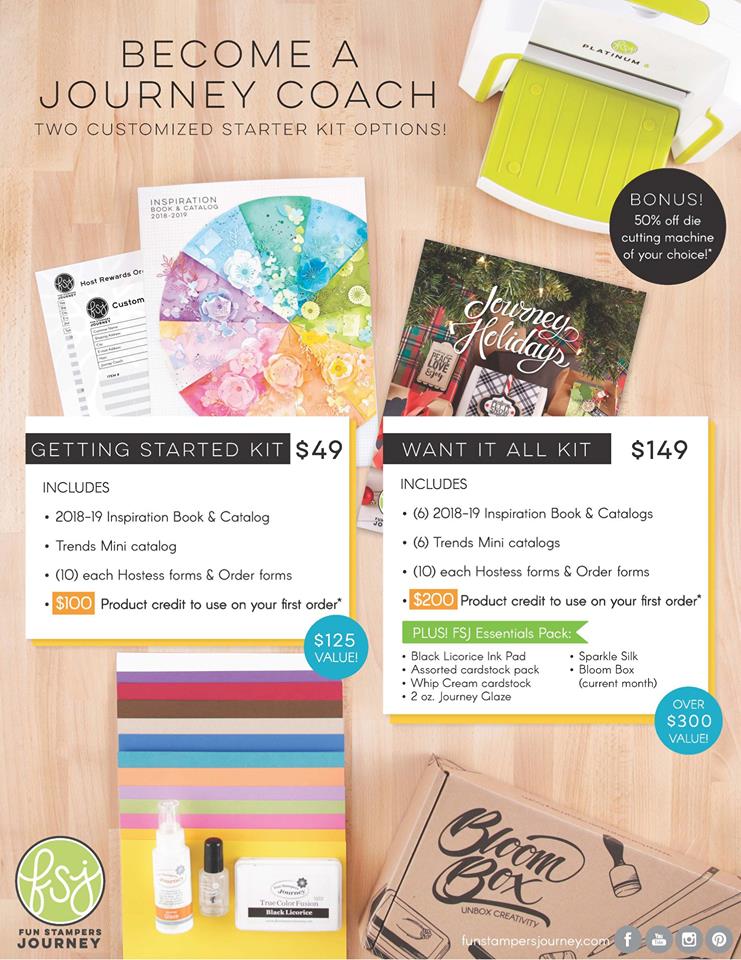 You can get your foot in the door with the
GETTING STARTED KIT for just $49.  
It includes one annual catalog, one seasonal mini catalog, order forms, hostess forms and a $100 product credit to choose whatever you want in your starter kit!
Or maybe you want it all, so the
WANT IT ALL KIT is the one for you at $149.
It includes a box of 6 annual catalogs, a pack of 6 seasonal mini catalogs, order forms and customer order forms, the FSJ Essentials Pack and a $200 product credit to purchase anything you want in your starter kit!
Fun Stampers Journey Coaches receive a minimum 20% discount and the quarterly minimum requirement is $150.
Ready to get signed up?
Purchase your entire wish list with a 20% discount!!  That's what Coaches get plus exclusive access to preorder periods with each new catalog.
Give it a try on us!  Enjoy Fun Stampers Journey Coach discounts and benefits by maintaining $150 minimum sales per quarter.   See, no pressure – just fun!!
There is no penalty to drop!  If you wish to extend your Coach status for the following quarter, you would be required to have $150 in product sales (including your own orders).
There's no obligation to hold classes or parties, sell products to others or personally purchase anything beyond the kit. Being a Fun Stampers Journey Coach can be whatever you want it to be!
Contact me today if you have any questions!
Come on, let's get the fun started.